Residential HVAC Installation-Repair-Maintenance
Having problems with your heating or air conditioning?
Let Lake Country Repair HVAC help you diagnose the problem('s) and make the necessary repairs so that your home will be comfortable once again!
We Can Install, Service And Maintain
All Brands Of Air Conditioners And Furnaces. 
Your furnace or heating equipment could be gas, electric or oil-burning,
we can maintain them all!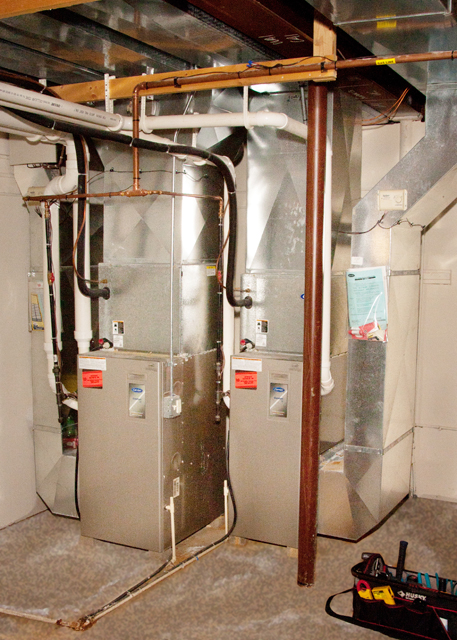 SOME OF THE ISSUES WE SOLVE
Pilot Light: Is your pilot light on? Is your pilot light strong and blue or weak and yellow? If it is yellow, call us immediately as this can be adding dangerous amounts of carbon monoxide into your home!
Filter Replacement:
Having a clean filter in your heating and cooling unit will save you money and improve the air quality in your home. We carry many filters on our trucks to keep your heating and cooling unit working efficiently.
Burner Repair:
There can be many reasons why your furnace burners do not start and give you heat on that cold winter day. It could be a cracked burner, a bad circuit board, broken wiring to name a few.
Coolant:
A large portion of your summer utility bill will come from your AC unit. We can save you money on your utility bills by keeping your AC running at peak performance and having your system charged with the right coolant at the right level. Did you know that coolant charging can only be done by licensed individuals? Lake Country Repair HVAC has all the professional certifications needed!
Undiagnosed Problems: Your heating & cooling should not call attention to itself with incorrect temperature output or unwanted noise in your home or building. We will tune-up your equipment to run smooth and efficiently. 
Did you know that in the summer, home cooling typically accounts for up to half your energy cost?
If your a/c equipment is more than 12 years old, consider replacing it with ENERGY STAR® rated equipment — before it breaks down — to save money on utility bills and ensure your family's comfort. A high-efficiency air conditioner costs less to operate and its initial higher cost will be paid back many times during its lifetime. Let Lake Country Repair HVAC give you a quote and assess your current energy usage to show you the savings that can be achieved with a newer higher efficiency cooling system. You will be helping the environment As well!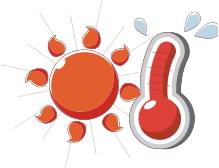 We are ready to assist you in any way we can and look forward to providing you with the information you need. Call us at: (262) 443-4492 or send us an email with your questions, requirements or to request a quotation or service.