We are a family-run business specializing in heating, cooling, refrigeration and appliance installation, repair and maintenance services. For thirteen years, we have been serving our community offering high quality service, honesty, fairness and attention to detail. We look forward to serving you far into the future.
Meet Doug Wandler, Founder and Owner of Lake Country Repair Co., Inc.
As a Marquette University graduate and successful real estate investor, Doug founded Lake Country Repair Co., Inc., in September of 2009. Since then, Doug has built a strong reputation in our community as a hard working, honest and fair business man.
His extraordinary mechanical and business skills have helped him to establish a growing base of repeat customers in the Southeastern Wisconsin area. Doug's goal is to continue to grow the company and expand our variety of services to an even broader customer base.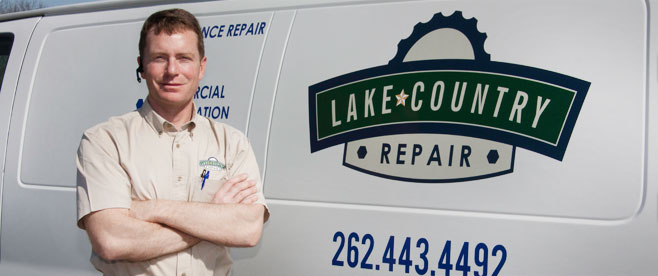 Education
Marquette University
BSME (1994), MBA 2000,
BSME and MBA
1989 – 1994
Mission
Our mission is to serve you through hard work, honesty, fairness and integrity.
Vision
Values
We are ready to assist you in any way we can and look forward to providing you with the information you need. Call us at: (262) 443-4492 or send us an email with your questions, requirements or to request a quotation or service.