Proudly Serving Commercial, Industrial And Residential Customers
Throughout Milwaukee, Waukesha and Lake Country
Welcome to Lake Country Repair HVAC!
We are a family-run business specializing in heating, cooling, refrigeration and commercial appliance repair and maintenance services. Our mission is to serve you through hard work, honesty, fairness and integrity. We strive to enhance the image of the industry by providing our customers superior customer service and treating them and their property with respect and dignity. We look forward to serving you!
We offer heating, cooling and appliance installation, repair and maintenance services to our residential customers.
We provide commercial heating and cooling systems installation, repair and maintenance for your business or apartment complex. We also specialize in commercial refrigeration services.
Our top-rated industrial HVAC technicians will install new mechanical systems and roof-top units, as well as maintain and service your existing equipment.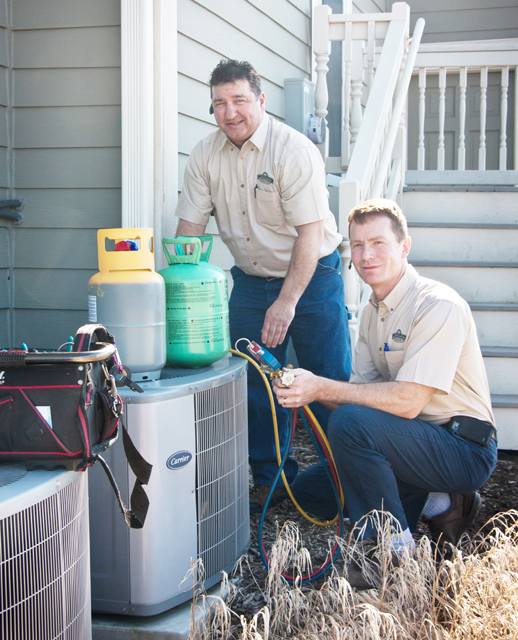 Professional, Factory Trained Technicians
Lake Country HVAC technicians are skilled and equipped to work on many types of systems and brand-named appliances.
Heating
We can service any brand or type of furnace, whether it's gas, electric or oil burning, and help you maintain it with our affordable preventative maintenance plans.
Cooling
We can install, maintain or repair any brand air conditioning unit and provide tips that will help you extend the life of your equipment and save you money.
Refrigeration
We specialize in all types of commercial store and restaurant refrigeration equipment. From installation, to maintenance to repair, we're your #1 source.
Repair
Don't worry about your high-end appliances. We are factory-trained, professionals who want to keep all of your appliances running as they should.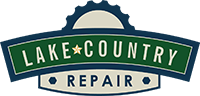 When it comes to installation, servicing and maintenance of commercial, industrial or residential equipment and appliances, Lake Country HVAC is the place to call.

We'll be there when you need us and will get the job done right and on time!
Chances are, we have your part already on our trucks saving you time and money.
We provide a firm quote prior to starting any project.
What Our Customers Are saying...
Great to work with
My day to day work requires me to be on top of business affairs worldwide. This is where the offices of Shuster & Shuster help me out.
Lake Country Repair called back within 30 minutes of me leaving a message, and was able to get someone to the house within a few hours to look at our refrigerator. The service tech arrived when they said he would, and great customer service. Would definitely recommend them, and we will use them again if the need arises.
Lake Country Repair is our go-to repair service
Our 7-year old front load washer was leaking although the gasket did not appear to have a hole in it. Doug checked everything and determined the hose from the soap dispenser had jarred loose. Quick fix. Minimum charge. Our history with LC Repairs--quick to return a call, easy to schedule in a day or two, calls before arrival, removes his shoes, cleans up everything before he finishes, and also discussed the useful life left in our appliances so we could plan ahead.
Louisa R.
Menomonee Falls, WI
Great Service
Doug has always treated us right and has maintained our furnace and AC for a few years now. We never have problems with either system and our house is warm, or cool when we need it! Thanks Doug!
Always reliable and honest
My family has used Lake Country for several years, and probably a half dozen repairs or more. Doug has always tried to solve the problem--at no charge--over the phone first, and has always tried to do the best possible job at the lowest possible cost. For example, who would have expected that a repair service would identify parts of a ten year old washer or an 18 year old furnace that were still under warranty? Lake Country did. Instead of charging for the parts, which I would never have questioned, Doug replaced major assemblies for the cost of labor only, saving hundreds of dollars. That's just outstanding customer service. I've sent a lot of people to Lake Country and they've all had similarly satisfactory experiences.
FANTABULOUS, beyond-expectations style service!
Doug was incredibly courteous; calling 15 minutes prior to arriving; taking-off his shoes when entering my home (although it wasn't necessary); and immediately began diagnosing the problem with my 9-year-old Maytag wash machine. He kept me apprised on what he encountered, how to rectify the problem, and the anticipated cost to address the issue. He was quick, efficient, and incredibly professional. To add to this already marvelous service, I inquired whether he knew about fixing kitchen faucets (I was expecting a plumber later in the day to address THAT issue). I thought it was a complicated problem, but Doug quickly assessed the situation and then proceeded to fix my kitchen faucet as well, thereby saving me at least $150 from what a plumber would have charged! . . . . Folks, this is what I refer to as outstanding, customer-oriented service! Doug and his crew have officially been added to our address book of reliable people to call when there's a problem. Very Pleased.
Great Service
Called for dryer repair and they were able to send someone out within a couple of hours. Service was quick and serviceman was very polite. Would definitely use this company again.
Dryer repair
I have just found my forever appliance repair guy. I had a problem with my gas dryer not drying my clothes properly. I called LCR and Doug come out knew what the problem was right away explained everything to me got right to work and had my dryer working in no time. Doug is very knowledgeable and prompt also Fair. I would recommend LCR for all my repairs they do it all heating, cooling,commercial, refrigeration and appliance repair. Thy are the best so glad I found them!
Excellent!
Today I found my FOREVER appliance, heating and air-conditioning repair business! Excellent, Excellent, and Excellent is all I can say! I live in the Lake Country area, but as far as I know they travel to other areas as well. I called yesterday and set up service to have Doug (the owner) come out to my home and service my broken dryer. Everything from my initial phone call, to Doug himself far exceeded my expectations! He was extremely educated and knew EXACTLY what he was doing. He got to the issue at hand immediately and had it fixed and put back together quicker than I could have ever imagined! The icing on the cake was how affordable his services were. I would HANDS DOWN recommend Lake Country repair to any and all of my friends and family. If you are looking for a reliable, trustworthy and affordable repair business, Lake Country repair NEEDS TO BE your first telephone call! Thank you again for such OUTSTANDING service! You have gained forever customer!
technician James performed all repairs professionally AND conscientiously as he explained all need repairs complete with background and rationales for need parts/labor--great job
Would highly recommend. Very prompt and excellent repair technician. All work performed and charged appropriately. Great experience.
Fabulous Service!
We struggled through much of this hot summer without air conditioning because our 40 year old central air had finally given up. After getting another bid, we called LCR. Doug gave us a fair bid and was able to come out the same week, even though it was a super busy week. He and his technician were prompt, courteous, and skilled, and had the new unit installed In a short time. The joy of feeling cool, dry air in our home again was unbeatable. I would recommend them to anyone, and have told all of our friends to call LCR if they ever need any repairs or installations done. LCR provided the kind of honest and excellent service that seems hard to find these days. It was a pleasure to have them in our home!
Great company
I have used LC Repairs a bunch of times as do a couple of my family members! Doug is great he is so relabel and honest always on time and makes sure I understand what is wrong with the aplience! I defiantly will be calling him again when I have aplience problems!
Marilyn W.
Whitefish Bay, WI
Excellent
Excellent service, very prompt, would use them in future if needed. Better than other repair service that we have used in past. Excellent customer service by technician
Integrity and Ownership
I had a problem with my 5 year old washer and Doug came out to diagnose the problem immediately. Unfortunately it was a major part that he had to order and it would take about 3 days to get in. As soon as it came in he came back to my house and tried to remove the motor and after trying for 1 hour he was unsuccessful. Extremely apologetic for not being able to remove it he recommended to me what type of washer to get and even helped me look it up online to understand what I was looking for. I took his advice and it is amazing! Integrity and ownership of a professional who not only likes what he does but his customers are always satisfied and know they are receiving the best customer service possible!! Way to go LAKE COUNTRY REPAIR!!!
Personal, Prompt and Professional
Recently we found melting ice cubes and rising temperatures in our refrigerator. Despite a busy schedule, Doug came immediately and casually spoke with me during his evaluation and recommendations. The immediate "fix" was unsuccessful as Doug said was possible and I phoned Lake Country Repair again the next day. Doug's schedule was full, but he came again, in the evening, despite a long day of work. He concluded the frig had to go, be replaced. He was so kind and so professional. We have found a repair business we trust and will refer others to Lake Country Repair.