Heating & Cooling Maintenance
Commercial HVAC Maintenance
Lake Country Repair HVAC provides comprehensive commercial heating and cooling system services maintenance for your business, factory or apartment complex!
We Maintain:
Air Conditioners
Furnaces
Rooftop Units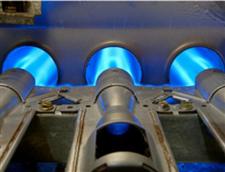 Is your heating and cooling system ready for the South Eastern Wisconsin season? Whether it is winter or summer, let us clean and maintain your furnace and/or air conditioning systems so you never have to experience an outage of any kind.
Our professional, factory trained technicians will provide a fair estimate when establishing an annual maintenance plan for your business. Lake Country Repair HVAC will keep your heating and cooling equipment in top-notch condition year-round to prevent costly repairs.
We service the entire Milwaukee Metropolitan area including Milwaukee and Waukesha Counties. It does not matter what type or brand of furnace you have. Your furnace or heating equipment could be gas, electric or oil-burning; we can maintain them all. We are here to help. Call us today to establish your annual maintenance plan.
Need For More Information?
We are ready to assist you in any way we can and look forward to providing you with the information you need. Call us at: (262) 443-4492 or send us an email with your questions, requirements or to request a quotation or service.