Boilers and Ductless Systems
Ductless split systems are a great way to cool commercial spaces that do not have existing duct-work, is too difficult to add duct-work, or the space that is much warmer than the surrounding areas. Some of these spaces are elevator mechanical rooms, machine shops, maintenance rooms, or server rooms. Restaurants that have a large seating area that was recently added or an area that just can't keep up when the crowd gathers. These systems also work great in old buildings were adding duct-work is either too expensive or impossible altogether. Ductless split systems are also used in older homes where it is too hard to add duct-work or would damage the character of the house.
Whether your area fits this criterion or is unique we can often help solve complex and difficult issues.
Image 1
This particular ductless split system was used to cool a machine shop. The owners went with this system rather than a roof top unit because the building could not be accessed with a crane necessary to lift a conventional system onto the roof. The ductless split was lifted onto the building with the owner of LCR and his son.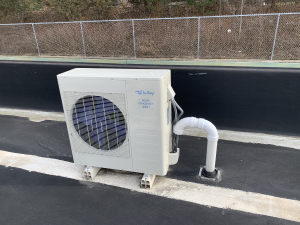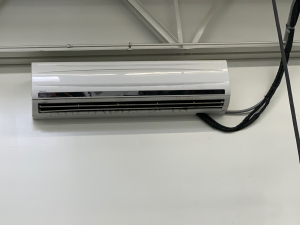 Image 2
The evaporator was put in place inside the machine shop with a conventional scissors lift.
Image 3
This system provides 3 tons of cooling and can also be used to heat the area if ever needed and the job was completed within one day.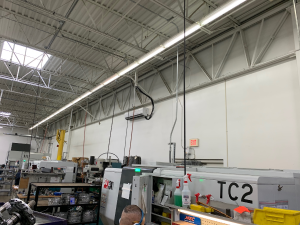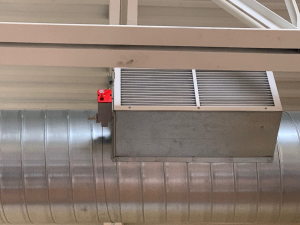 Image 4
This is a complex zoning project used on a 15 ton Rooftop AC Unit. The owners of this building had to solve heating and cooling issues that arose because the large conference rooms were not always occupied, but when they were occupied, there were as many as 100 people in them and they also had electronic equipment running.
Image 5
The variance in occupancy levels between many rooms caused huge swings in temperature for the people inside, which were often customers to this business.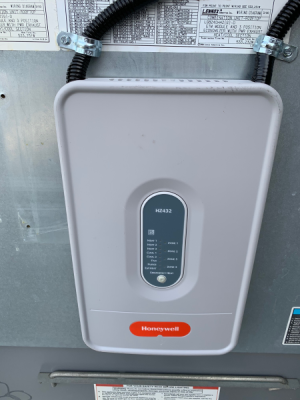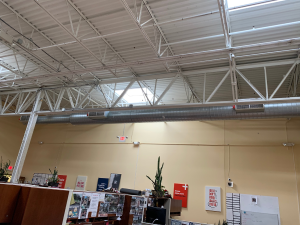 Image 6
By adding zone controls and dampers, the issues were solved and the rooms could maintain a very precise temperature making everyone comfortable.
Commercial Installation
If you are interested in finding out more about what's possible for your commercial or residential building, give us an opportunity to meet with you and assess your unique application. We will advise you on the best system for your internal environment that will provide comfort for your staff and customers for years to come.
We are ready to assist you in any way we can and look forward to providing you with the information you need. Call us at: (262) 443-4492 or send us an email with your questions, requirements or to request a quotation or service.